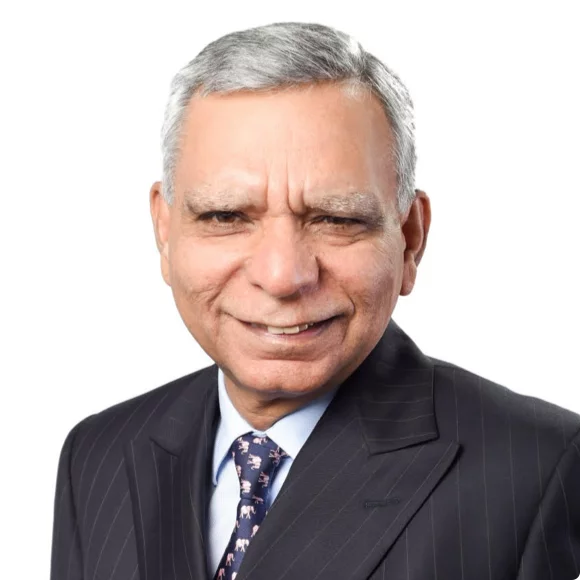 Sanjiv Bhasin is a career banker with over 40 years of rich experience in the banking industry. He has worked in various leadership positions with large multi-national banks such as HSBC, Rabo Bank, DBS, and AfrAsia spanning Asia, Africa, and the United Kingdom. He has played an instrumental role in the formulation of regulations involving the financial services industry in different jurisdictions.
His expertise range from risk management, governance, and back-office controls to building the right team to create a meaningful impact amidst the competitive landscape. In the last decade especially, he has keenly focused on establishing digital platforms to redefine customer experience and increase market outreach across multi segments, services, and jurisdictions.
At Radian, he provides strategic guidance to build a culture of delivering business excellence and establishing a brand that truly understands the retail lending segment.
Sumit Sharma brings over 25 years of diverse experience spanning corporate, consulting, and operational roles in Mumbai, Hong Kong, London, Jakarta and Singapore. He has exposure to various facets involving business & operational strategy along with people practices. His significant experience coupled with eyes on a detailed approach has helped drive sustainable growth and maintain business competitiveness on various occasions.
He has worked with prominent organisations including HSBC, DBS, Telenor and Jana Small Finance Bank. During his entrepreneurial journey, he co-founded Vector Finance, a leading NBFC working in the microfinance domain toward women empowerment followed by co-founding Radian in 2020.
At Radian, he plays a key role in making the organization the preferred partner of choice for millions of retail clientele. He holds an MBA from INSEAD, Fontainebleau, France, and is an alumnus of XLRI, Jamshedpur.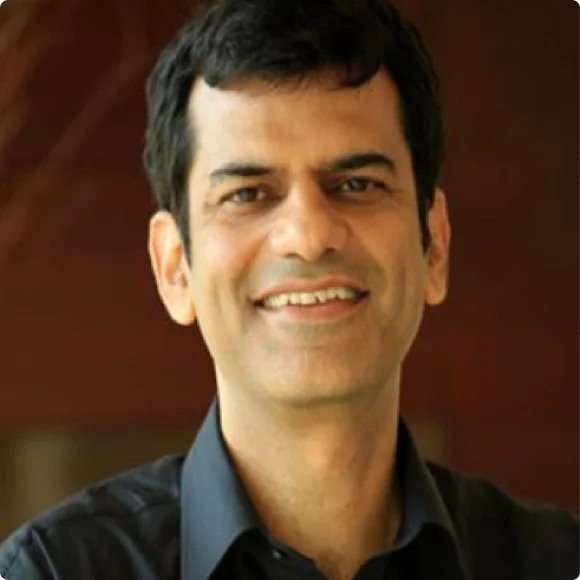 Sunil Khanna is a seasoned and thoughtful leader with a unique track record of running and scaling businesses. He has held leadership roles for over two decades across India, Indonesia, Singapore, the United Kingdom, and the United States of America in ABB, DCM Data Products and Hindustan Aeronautics Ltd.
He is the Non-Executive Chairman at Vertiv Energy (previously Emerson Network Power), India, since 2020, prior to which he was the President and MD at Emerson Network. He is a founding member of the Automation Industry Association and was the Chairman of the CII Maharashtra Council from 2015-16.
At Radian, he is the mentor for the growing team and provides key guidance on operational aspects and the overall strategy of the business. He holds an M. Tech in Electrical Engineering from IIT, Kanpur and B. Tech in Electronics Engineering from IIT-BHU.
Vinay Chandra is a serial entrepreneur with over 20 years of extensive experience in the technology industry across Bulgaria, Romania, Germany, India, and the United States of America (Atlanta). His first stint involved working with his family's electronic component manufacturing business followed by starting and setting up consulting business and assisting technology companies with their workforce needs.
In 2013, he co-founded Razorthink Software, devoted to solving customer pain points using Artificial Intelligence (AI) with custom application development. Since 2017, he has been CEO of High Peak Software, where he has been working to create applications across industries leveraging the power of AI and Machine Learning.
At Radian, he oversees technology development in pursuit of reaching out conveniently to masses of retail clientele. He has degrees in Electrical Engineering and Mathematics from Boston University with a research thesis in the field of Speech Recognition from MIT's Research Lab for Electronics.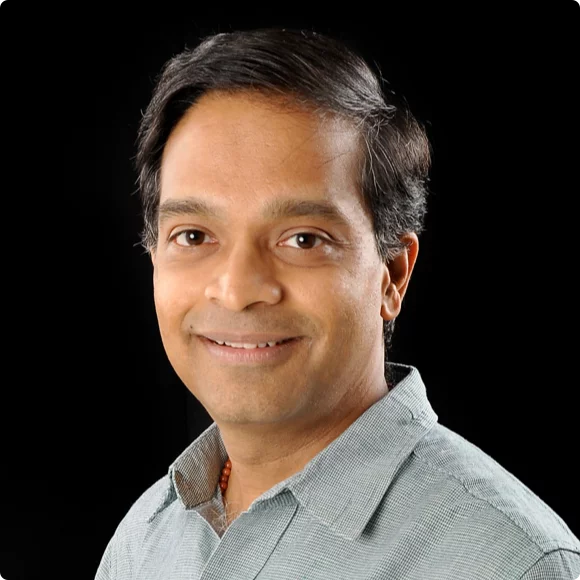 Parrtha Senguptaa is a veteran financial professional bringing over 23 years of diverse experience across the e-commerce, banking, and microfinance industry. He has a proven track record of conceiving and implementing ideas in practice that fuel market presence across pan India.
He has been at the helm of affairs managing products, digital payment solutions, market expansion, branch operations, investor relations, etc. in the personal loan, business loan, gold loan, and auto loan space for ICICI Bank, Barclays Bank PLC., Taraashna Financial Services etc.
At Radian, Parrtha is expanding its footprint by making a difference to the business and to clients, ensuring empowering people & communities to achieve better lives.